Welcome to Allright! Records!
Enjoying the music of singer/songwriter, Dick Eastman!
CURRENT PROJECTS
Until we finish updating this website, please see all new videos at Dick Eastman Music's You Tube channel. Thanks.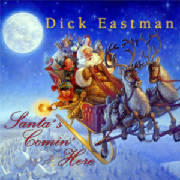 Santa's Comin' Here!
Here's a new song written by Dick Eastman for Christmas, dedicated to children, young and old! Helping out with the sounds of holiday cheer are Dave Leeds on bass guitar, Ron Kaplan on drums, Dick Eastman on guitars and vocals, Mike Kroell on electric piano/orchestral arrangements and Swanyce on orchestral wind chimes. Please click on the CD to the right to listen, check out the video and download.
Merry Christmas! Merry Christmas, Everyone!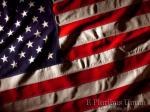 Heroes In Our Midst
We're pleased to announce the release of a very special song by Dick Eastman - Heroes In Our Midst. Written and recorded by Dick, along with Ron Kaplan on drums and Dave Leeds on bass, Heroes In Our Midst is a song of appreciation and thanks to the brave American troops who have protected and fought for the freedom we too often take for granted. For more info and a free download of the song, click on the American Flag to the right or the link to the left to Heroes In Our Midst.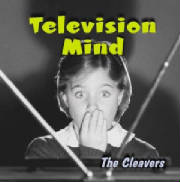 Television Mind by The Cleavers
Last year witnessed the release of Television Mind by The Cleavers, a cd project that showcased original Dick Eastman songs performed by the greatest musicians in Chicagoland - Bobby Diamond on guitar/vocals, Mike Kroell on keyboards, Ron Kaplan on drums, Dave Leeds on bass/vocals and Dick Eastman on vocals/guitar.
With an eclectic array of influences from The Beatles and Crowded House to Donald Fagen and even Harry Chapin, Television Mind is literate pop for the masses. The Cleavers combine solid playing with hefty hooks, humor and harmonies - guaranteed to please pop afficionados everywhere!
Leave it to The Cleavers to get you to spend more time inside your Television Mind ...
Click on the cd cover to the right or link on the left to check out this cd!